Well friends, supporters and fellow coastal defenders. We applaud you, we've made it through another week of sheltering at home. If you were on the front lines working in essential services, we thank you! While we all miss the beach and our beloved waves, we can rest assured that we are making a difference by following guidance and honoring beach closures.
#StayHomeShredLater Updates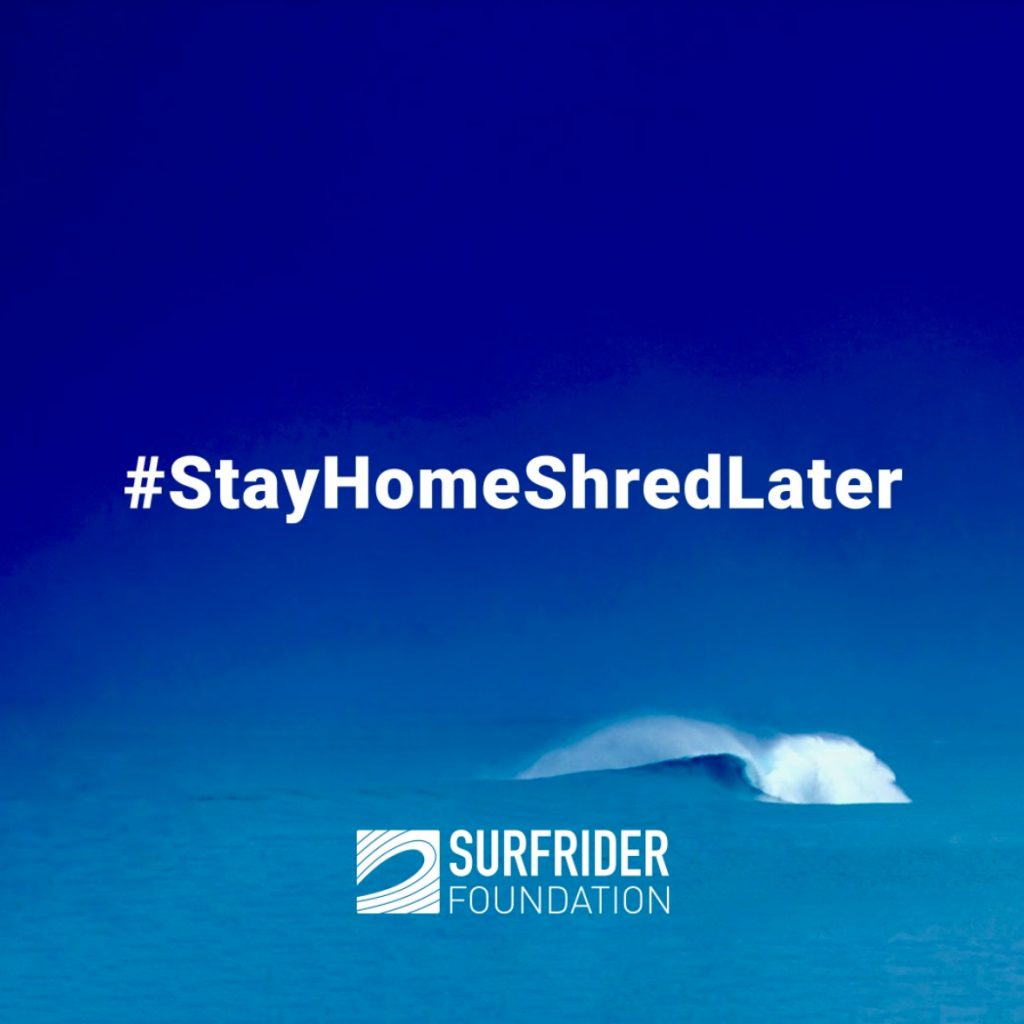 This week, Surfrider launched our #StayHomeShredLater campaign, urging folks to stay home and honor any beach closures. We love surfing and the beach just as much as anyone, but the quickest way we will all be able to get back in the water is by staying at home.
If and when you do have to go out, please practice physical distancing as outlined by @cdcgov. We have seen beach closures around the world due to overcrowding and the risks that this presents. We ask you to please stay home, honor beach closures, and avoid travel and crowded public spaces of any kind. Let's all work together, so that we can get back in the water as soon as possible.
Since it can be tough to be trapped indoors, we've put together some helpful tips on how to stay educated, entertained, and practice sustainability at home. #StayHomeShredLater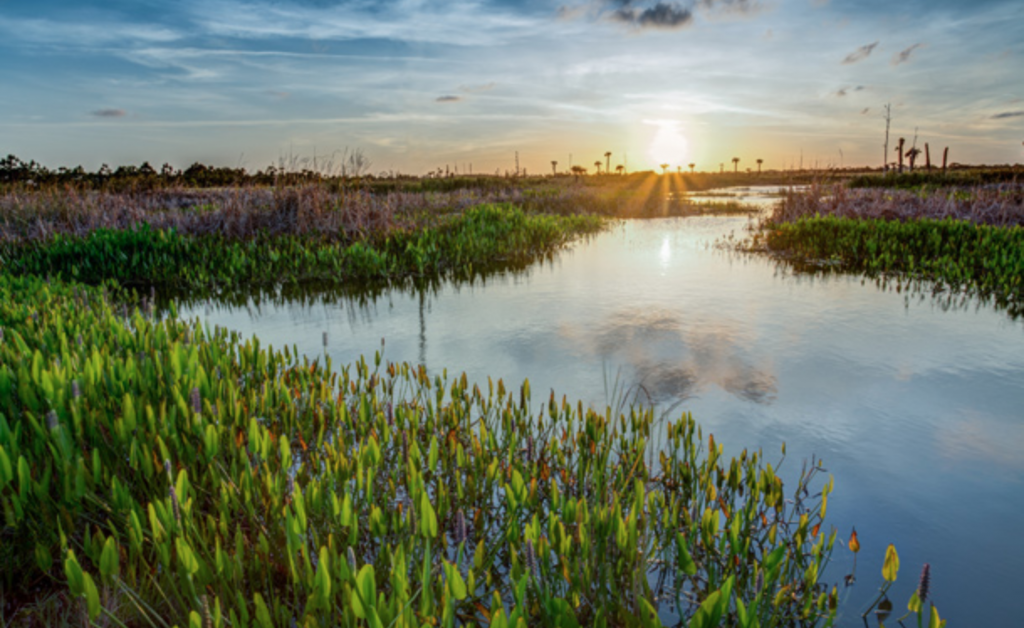 As the world scrambles to address the coronavirus pandemic, government leaders are recognizing the need to table certain responsibilities as they work to contain the virus and respond to urgent needs across society. But, the recent news that the U.S. Environmental Protection Agency (EPA) has stopped enforcing environmental laws, flies in the face of public welfare and common sense.
Please contact your federal representatives and ask them to support the Environmental Protection Agency and its mission to protect public health and the environment!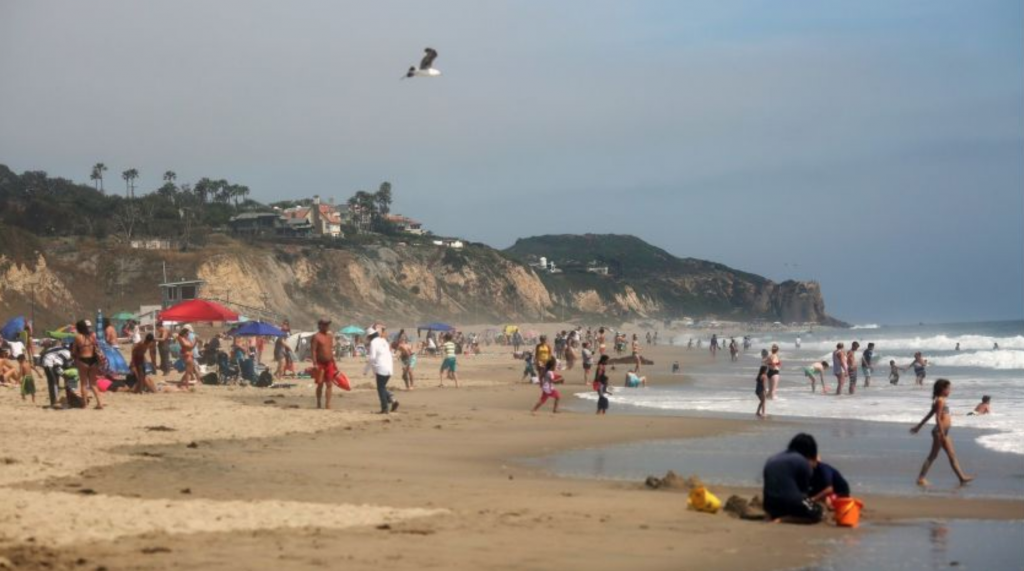 A recent article in the LA Times features your very own California Policy Manager, Jennifer Savage. -
"Surfrider Foundation, one of the most passionate public access groups in California, assured beachgoers that they will be out in full force once the restrictions are lifted to ensure that no oceanfront property owners took advantage of this unprecedented situation. 'We in California have fought for open beaches for decades,' said Jennifer Savage, Surfrider's policy manager in California. 'But we also believe in being responsible citizens and protecting the health and safety of our community."

Read the full article, Coronavirus at beaches? Surfers, swimmers should stay away, scientist says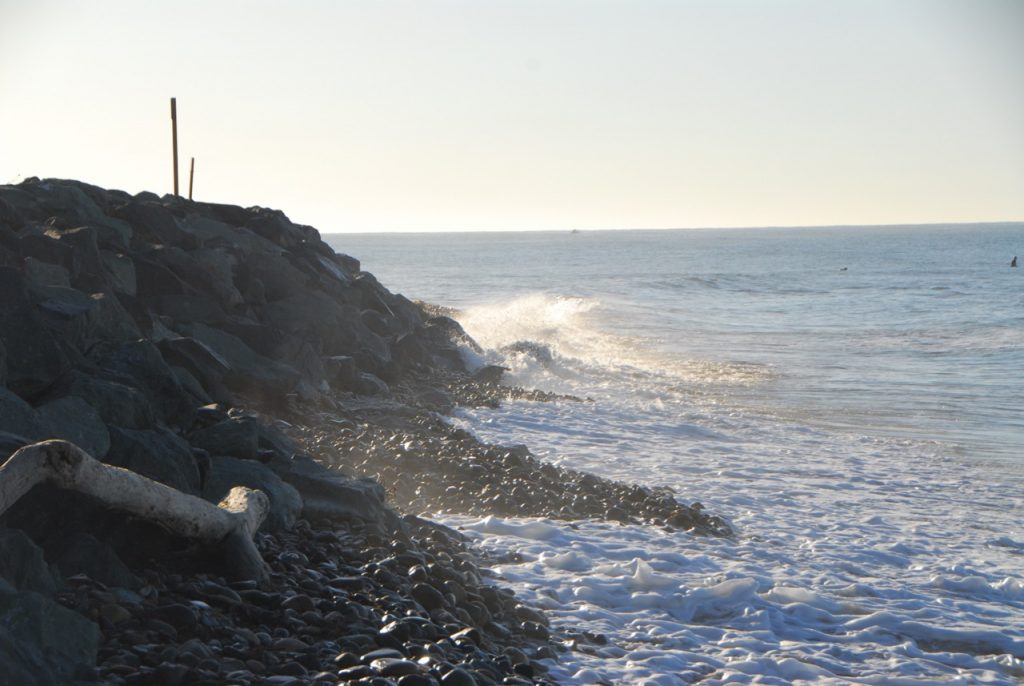 The pandemic give us a glimpse into future conditions and what it might be like to lose our beaches to sea level rise. A recent LA Times Op-Ed explains -
""With the pandemic raging, Californians need to live by the public health measures communities are taking to stop the spread of the coronavirus. For now, that includes avoiding the beaches, which are so much a part of the California dream. This forced separation from the surf should motivate us to support more policies that preserve our glorious coastline before much of it is gone for good." Read the full publication here."

Read the full article, California's beaches closures offer a glimpse of the likely future. That should frighten us.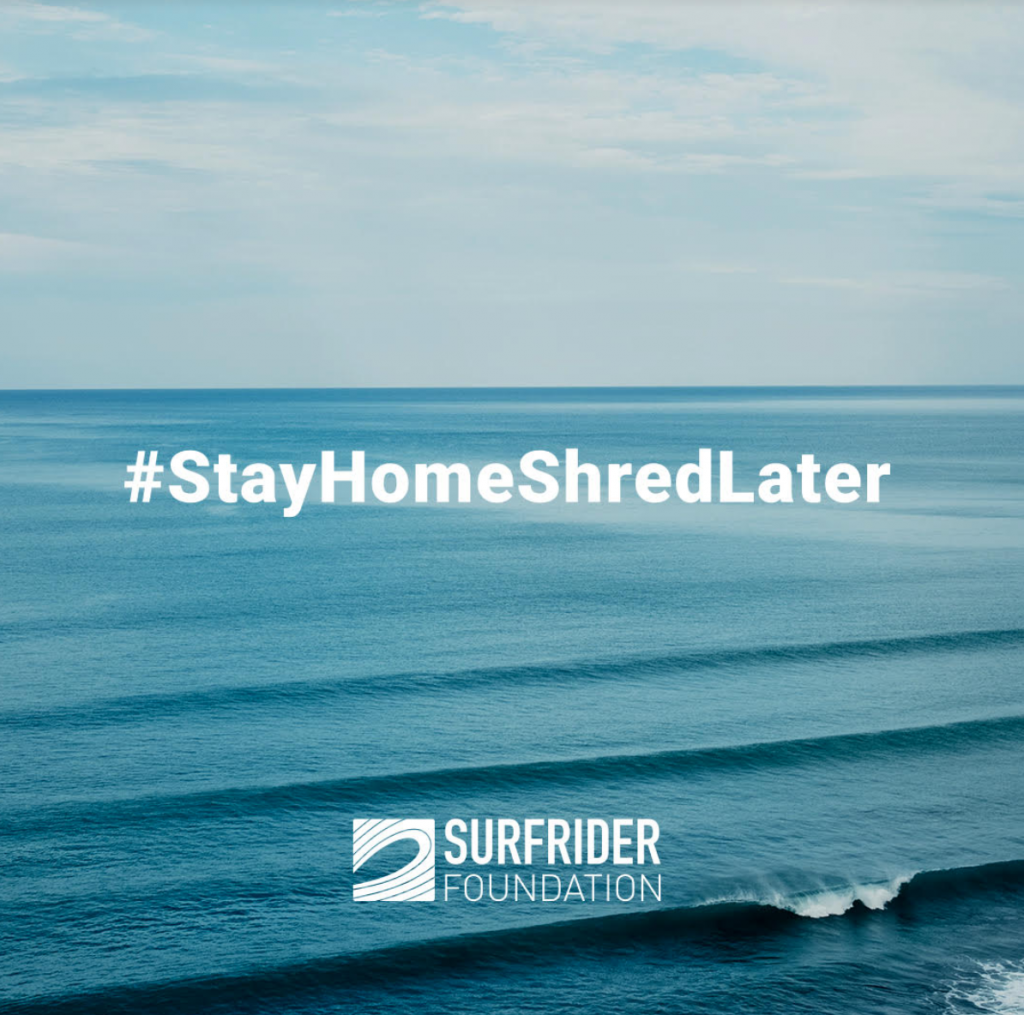 Please tune into out most recent Protect & Enjoy podcast for more tips on how to stay safe from the corona virus and plenty of resources for entertainment and education. Click here to tune in.