Climate Change and Sewage Spills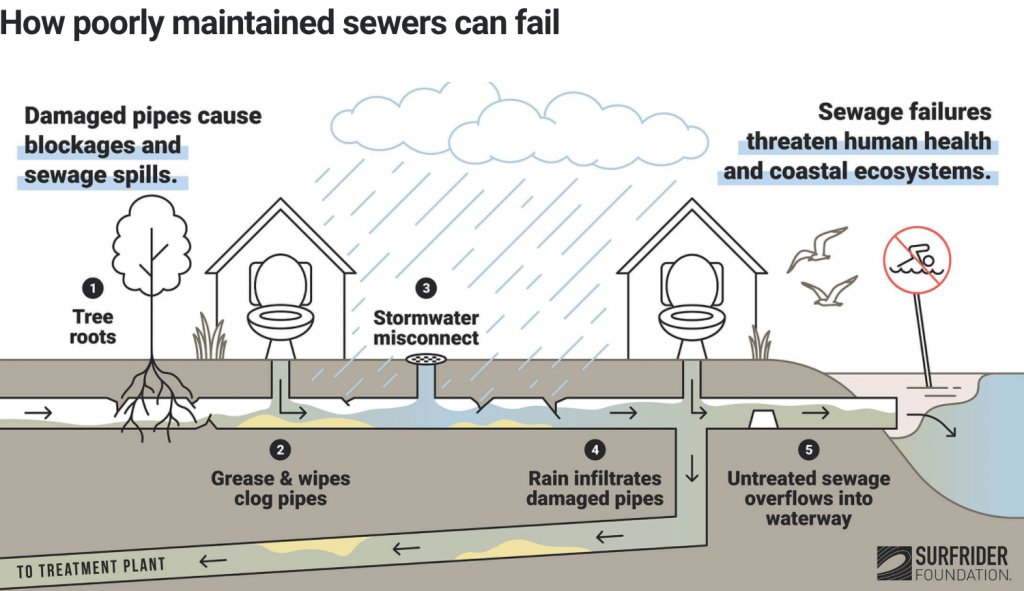 If you haven't thought about sewage spills lately, you're fortunate. But that luck might not last given climate change and rising seas. Surfrider is taking action to stop the problems that exist now *and* prevent worse ones in the future. Sea level rise and shrinking beaches are serious impacts of climate change that coastal communities are becoming more and more familiar with. People living along the coast are also dealing with the increased intensity and frequency of strong coastal storms and hurricanes. What people might not be aware of is that these changing conditions also put increasing pressures on our wastewater sewage infrastructure and this will likely mean more sewage spills and failures—unless we make significant changes and ensure that our water infrastructure is more resilient to climate change.Join us and ask Congress to invest in upgrading America's failing sewage infrastructure and to protect our coasts and our communities. Climate change further burdens our already failing wastewater infrastructure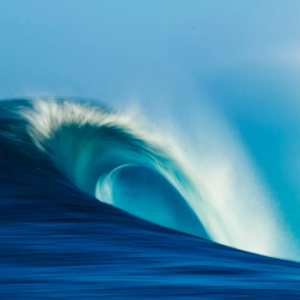 This week, a look at California's budget surplus, how Governor Newsom proposes to help the coast with it and the question of why the state's primary coastal agency isn't included in this massive funding opportunity. Also, an report from Mandy on the Coastal Commission's May meeting and a simple swap from Olivia!
California Budget
ActCoastal – The Coastal Commission Accountability Site
10 Less Wasteful Options for Common Plastics
Episode 85: Plastic Pollution Legislation
2021 Coast & Ocean Legislation
Surfrider – Get Involved!
ALSO! We've hit 5,000 downloads! Thanks for all the support! And for those of you who haven't subscribed yet – please do! Also available on iTunes and Spotify, just search for "Protect & Enjoy" and smash that subscribe button!
The May Coastal Commission Report is now live!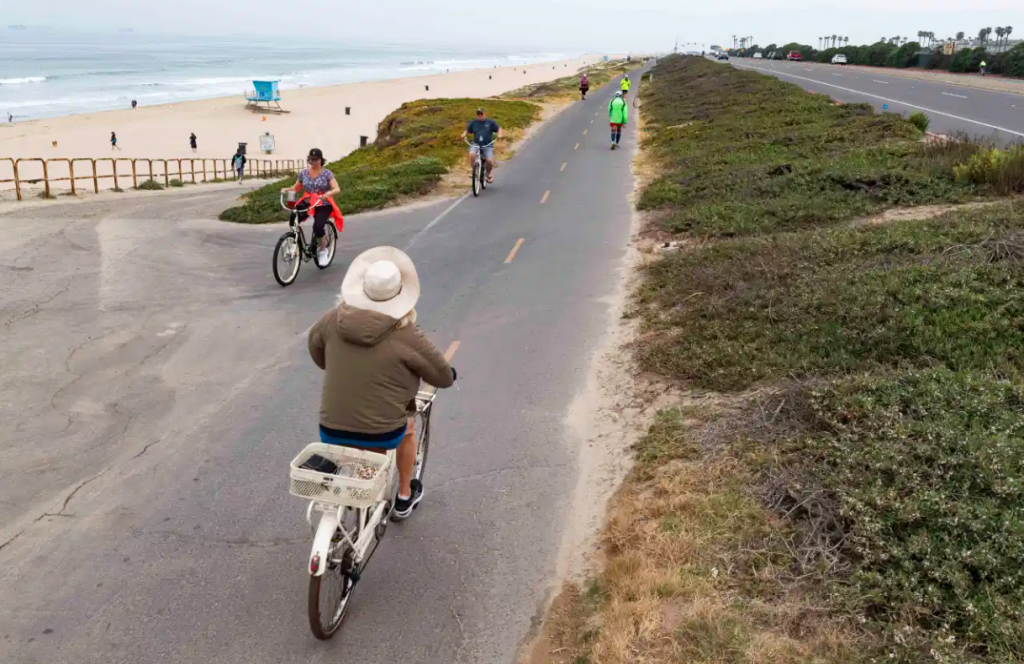 The Coastal Commission's May meeting took place on Wednesday, May 12 through Friday, May 14. The meeting started off with a presentation that unveiled a new online map of the California Coastal Trail and a report that the 1,230 mile trail is 70% complete. Other noteworthy items included a new development at Capistrano Shores Mobile Home Park in San Clemente and a rebuild of the Mirada Bridge pedestrian trail in Half Moon Bay. The Commission also approved a new CalTrans project on the Pacific Coastal Highway in Ventura County and a rebuild of the Santa Monica Beach Club, both described below. The meeting resulted in two vote charts.
For more information on these items and others, check out the full meeting report - posted on the ActCoastal home page.
In the News Roundup
"There's a common misperception that sea walls are there to protect the beach, but they're not," says Kiersten Patsch, a geomorphologist at California State University Channel Islands. "It's really an intentional choice of 'We're going to sacrifice the beach to protect what's behind it.'" A Dilemma For California Legislators: Preserve Public Beaches Or Protect Coastal Homes
"As the Chumash people know well, Indigenous communities have always been a part of the ecosystem, not apart from it, and our historical memories and knowledge are key to conservation moving forward." Indigenous communities are key to 30 by 30
Ocean activist & Azul founder & ED Marce Graudiņš has been working with Latinx activists for over a decade to save the ocean from plastic & overfishing. NEW @CalMatters op-ed on her work to #Protect30x30 & ensure all communities can enjoy the ocean's beauty.#Protect30x30#LatinosMarinos Conservation policy must include more diverse voices
Surfrider's South Orange County explains beach erosion and sea level rise in their community on To The Point! In Our Backyard No. 5: Sea level rise means life on California's beaches is ending up on the rocks