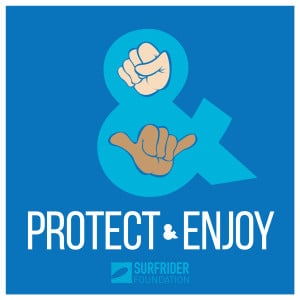 New episode out: Factoids are back! Also, let's get rid of those chasing arrows that confuse people into thinking their plastic is getting recycled when really it's just ending up in a landfill or incinerated. Bonus: Jen's neighbor's rooster.
Los Angeles Times Editorial: As sea levels rise, California must increase Coastal Commission funding
Contact Governor Gavin Newsom and ask him to agree to fund the Coastal Commission
Pass a Law to Stop Consumer Confusion About Recyclable Materials!
Coast & Ocean Legislation 2021, with updates and action alerts
Study: As the Oceans Warm, Wave Intensity May Increase
Warming Oceans, Stronger Swells: Big Wave Surfers Ride More Powerful Waves
Beachapedia – Blue Carbon
Surfrider Foundation – Get Involved!
Action Alert // Increase Federal Funding for America's Failing Wastewater Infrastructure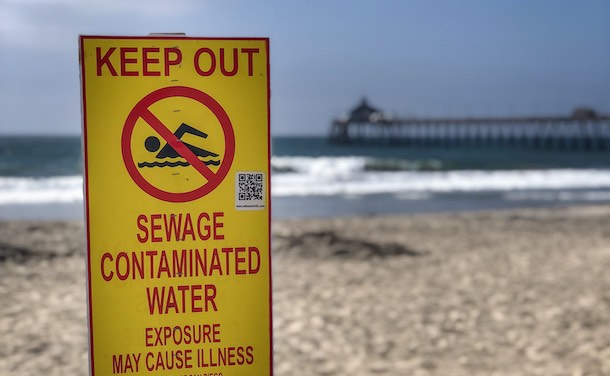 To the surprise of many, our nation's beaches, waterways and ocean are plagued by spills of raw and under-treated sewage. Much of our wastewater infrastructure is outdated and failing, releasing harmful pollution into our waters. Raw sewage threatens public health, coastal ecosystems and tourism-based ocean economies. Years of neglect have left our wastewater infrastructure vulnerable, and sea level rise and increasing coastal hazards associated with climate change will only make the situation worse. Join Surfrider in calling on congress to authorize and allocate $40 billion ($8 billion annually over 5 years) for the Clean Water SRF. Take Action Now!
DDT and Toxic Waste Dumped Off the Southern California Coast
Over 25,000 barrels of toxic industrial waste were found off the Southern California Coast, yet the amount of chemicals like DDT still leaking from these barrels remain unclear. Surfrider chats with Scripps professor to learn the history of this waste and if there's a current risk to marine life and Southern Californians. Read the full blog here!
How Bag Bans Can Play a Role in Advancing Environmental Justice
One may not initially make the connection between equity, environmental justice, and single-use bag bans. However, when drafting bag bans, it's critical to consider the impacts that the policies may have on low-income communities to address any existing or potential inequities that may arise. Read the full blog here!
Good Vibes Beach Guide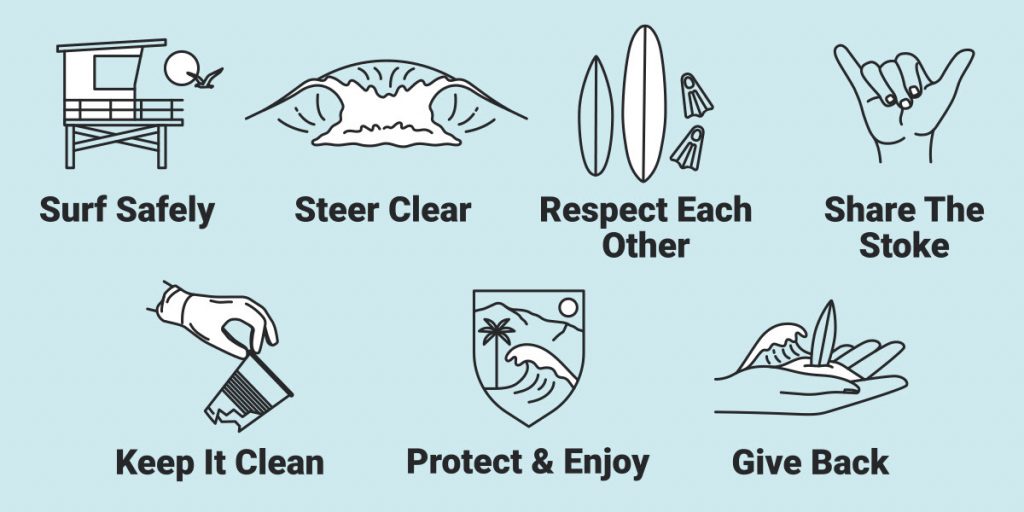 The weather is getting warmer, the days longer, and just like you, we are fired up for summer. We anticipate more people than ever heading to the coasts this beach season and we hope these simple tips serve as helpful reminders on surf etiquette, coastal conservation and beach access.
Surf Safely
​​​​​Choose a wave suited for your ability level, study the surf conditions and forecast. Seek advice from lifeguards. Go with an experienced friend.
Steer Clear
Paddle wide around where the wave is breaking. Avoid getting in the way of the surfer up and riding. When it's super crowded, find an empty peak or spot down the beach.
Respect Each Other
Take turns catching waves and don't drop-in on the surfer closest to the peak. Be patient. There will always be another wave.
Share The Stoke
Take a beginner surfing. Smile and share waves to keep the vibe positive in the line-up. Be welcoming and help others on the beach and in the water.
Keep It Clean
Clean up your trash and other litter you come across. Better yet, take reusable items and pack out everything you brought.
Protect And Enjoy
Become a coastal advocate and join your local Surfrider chapter. Then have a blast enjoying our amazing ocean, waves and beaches.
Give Back
Connect the joy of the ocean and surfing to underserved communities. Share ocean conservation and surf safety tips. Support a welcoming beach culture for all. Donate to Surfrider!
We hope your summer is full of good vibes!