At Surfrider, we take our mission to protect the world's
ocean, waves and beaches very seriously – coastal and ocean conservation is,
indeed, serious business! Fortunately, our mission statement includes "enjoyment"
of the world's ocean, waves and beaches, and since Surfrider is made up of
people who love the ocean, we take that aspect of the mission to heart as well
– at work and in our personal lives.
With this in mind, I took some time last winter (before all
the wildfires) to visit several of our state beaches and campgrounds in a
quintessential Southern California road trip. I made it a point to visit our
state parks! California State Parks manages280 separate park units on 1.4 million acres, with over 280
miles of coastline; nearly 15,000 campsites; and 3,000 miles of hiking, biking,
and equestrian trails. If you haven't gotten out to a state park lately –
I highly recommend!
My road trip began in San Clemente. We made it through L.A.
and, after a quick hike around the beautiful Malibu Lagoon State Beach and log
jam session at first peak, we headed up to Leo Carrillo State Beach to watch
the sun set and set up camp. Leo Carrillo is just north of Malibu, an
accessible retreat for Angelenos looking for a quiet night under the stars.
Here's our LA chapter's post-Woolsey
fire report.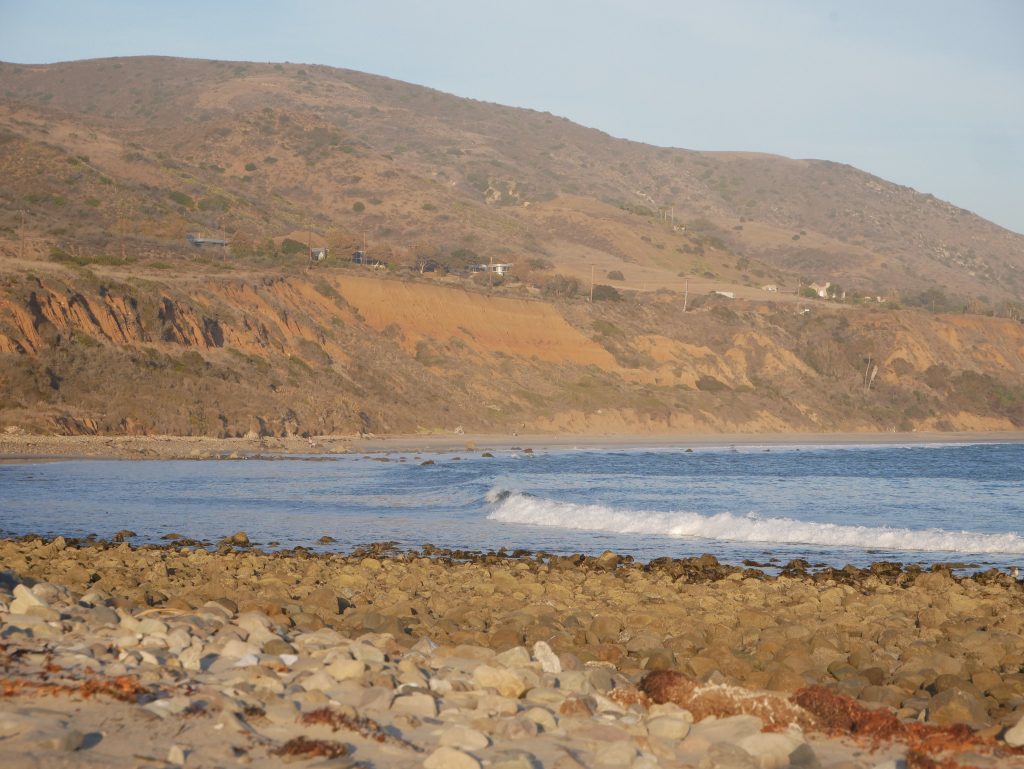 In the morning, we continued on to Point Mugu State Park. This
was the highlight of the trip for me. The trail through the park takes you
across a sometimes eerily narrow ridgeline up to a high peak with panoramic
ocean views. The fog was still burning off when we made it to the top.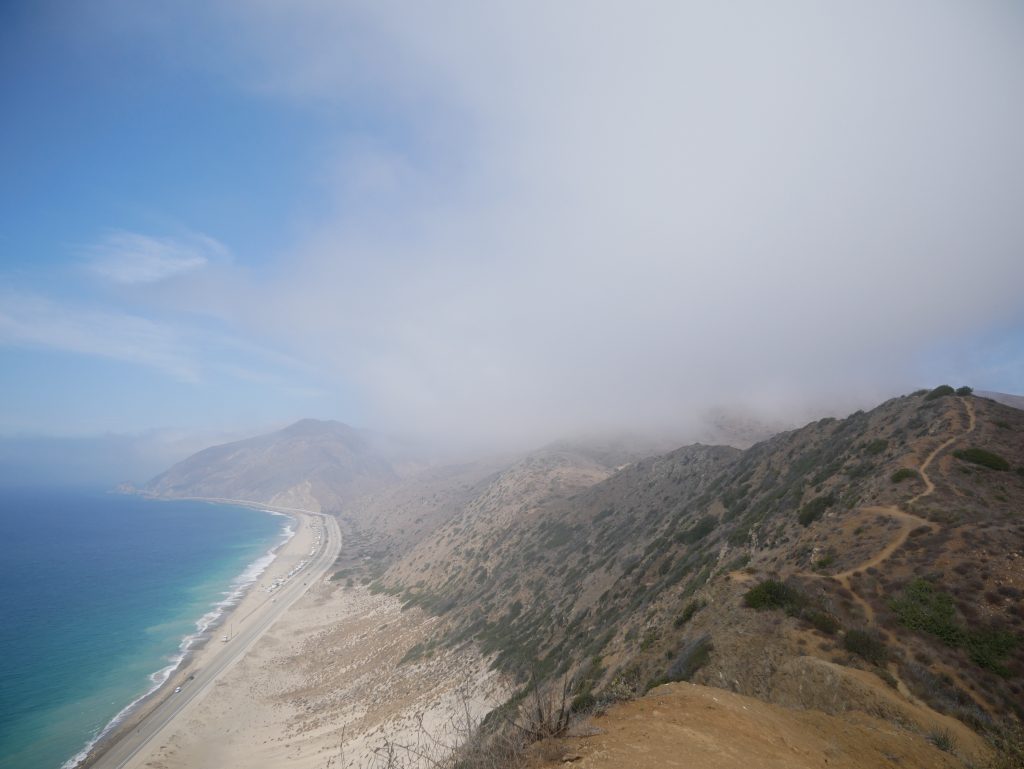 Eventually, we continued on and made it up to El Capitan
State Beach. We – of course – had to stop for a quick surf at Rincon, which
meant we didn't make it to the camp site until well after dark. Not knowing
what to expect, I woke to a fantastic ocean view. A short hike down to the
beach revealed the amazing expansive beach. Not much surf but a perfect picnic-and-kick-back-with-a-book
kind of day. We motored further north and made it to Gaviota State Beach,
another beach-and-campground combo park. The attendant told us it would be an
additional 45-minute drive and about 30 miles until the next beach access point
at Jalama Beach County Park. Indeed, this stretch of the coast is the least
accessible remaining portion of the Southern California coast – making coastal
access that much more difficult for those coming from east of the 101 or
Riverside. Recently, the state
began working to remedy the situation.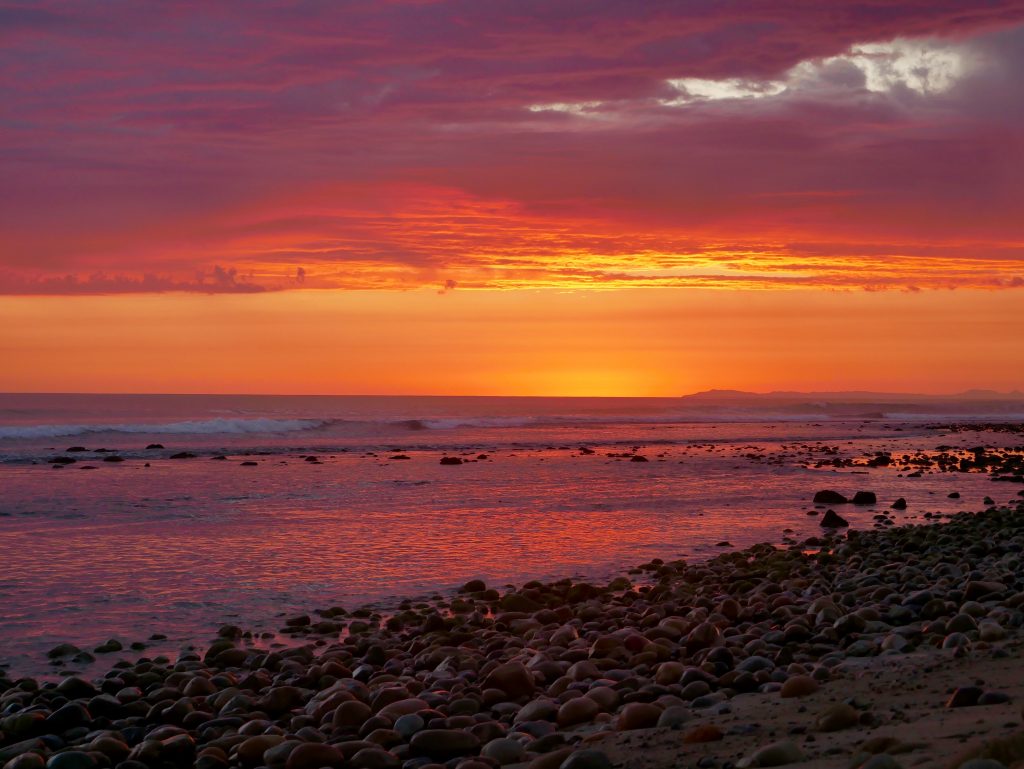 This trip affirmed why it is so important to continue doing
what I do. All Californians, including those who are low-income and/or coming
from inland locations, deserve a day at the beach, a weekend trip to the coast,
affordable parking and overnight accommodations. To protect our coast and
precious natural resources, we must first love it and respect it. And that only
comes if we can actually get there to know it, admire it and enjoy it.
It's not by chance that beach access is afforded to
Californians nor that development is restricted – the high rises and private
property gates of Florida and New Jersey do not plague our state, at least not
anywhere to the same degree. In the 1970s, Californians saw developers
profiteering off our majestic coast while restricting access and fought back,
passing a ballot measure that led to the enactment of the California Coastal
Act in 1976.
The Act created the Coastal Commission, an agency tasked
with protection of coastal resources, including shoreline public access and
recreation, lower cost visitor accommodations,habitat protection,
water quality, offshore oil and gas development and more. Now, we have the unique
opportunity to review any coastal development for consistency with the Act –
and public input is highly encouraged!
For more information on visiting your state parks, go to - parks.ca.gov/visit . If you're looking
for your nearest coastal access point – look no further! The state just
released this amazing new app that will show you how to get down to the beach –
called YourCoast complete
with key information, pictures and parking tips. If you'd like to get involved
with advocacy at the California Coastal Commission, contact your local chapter
or reach out to me directly – msackett@surfrider.org.
For the protection and enjoyment
of our ocean waves and beaches!