Last weekend Surfrider staff and volunteers embraced an opportunity to both protect AND enjoy the beach at the Beachlife Festival in Redondo Beach. We set up a tent and spoke with passersby about our work. We listened to the sweet sounds of Willie Nelson, Bob Weir, Jason Mraz, Ziggy Marley and so many more right in the comfort of our beloved beach. (Can you even imagine if this space was lost due to sea level rise!?)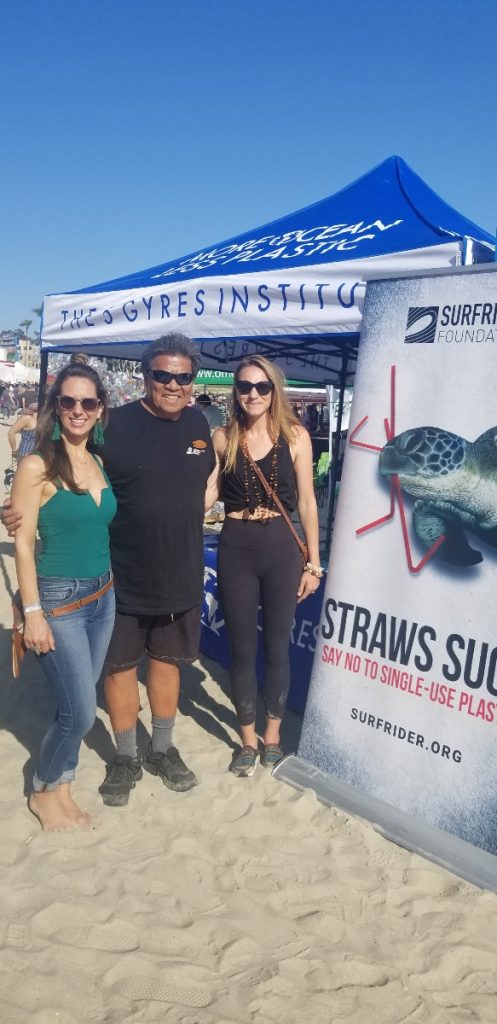 Delia Bense-Kang, Surfrider's Northern California Campaign Coordinator had this to day, "The Beach Life Festival was a perfect combination of Reggae music, sunshine, and people who care about our ocean and coast. Everyone I talked to either already knew about Surfrider or wanted to learn how to get involved. People came up just to thank us about the hard work our volunteers are doing or tell us stories about things they do to make a difference. Some even had suggestions about how to make the festival more environmentally friendly in the future, such as having vendors provide reusable cups and not allowing straws. Overall a very fun weekend!"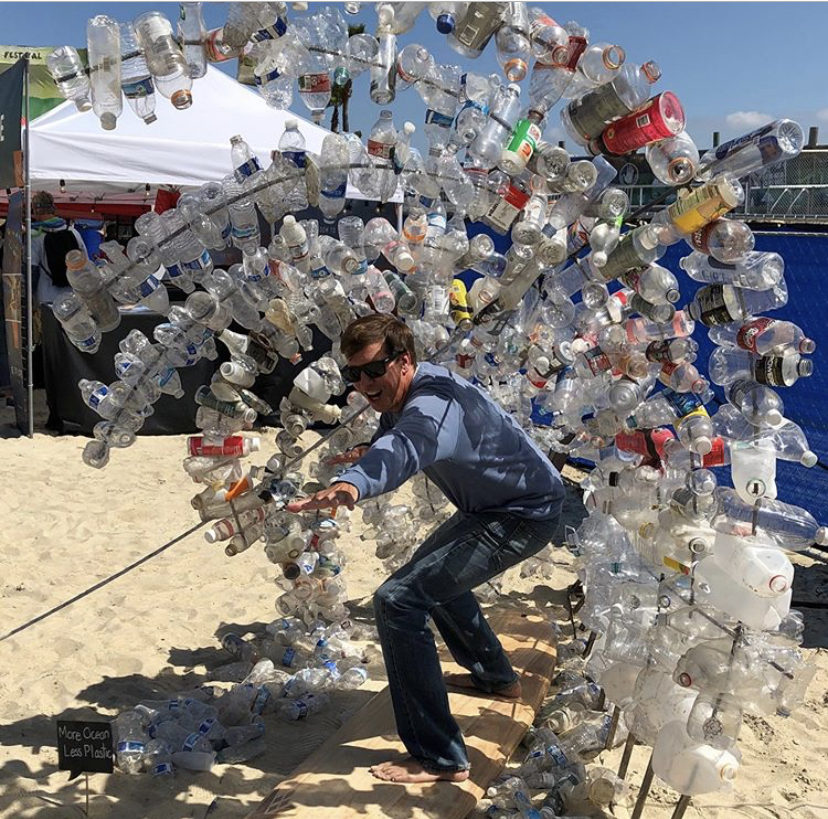 Surfrider's Southern California Chapters Manager, Bill Hickman, also attended. Bill noted, "Surfrider was stoked to participate in the Beachlife Festival in Redondo Beach and be a beneficiary of the event. We teamed up with 5 Gyres to raise awareness about plastic pollution and other coastal issues. The plastic wave art installation made from Surfrider beach cleanup bottles was a big hit with hundreds of people stopping by to take their picture with it. An added bonus was that Surfrider staff and volunteers who helped to represent at our booth for a shift got to enjoy the rest of the show and had a blast with all of the awesome music. Let's do it again next year!"