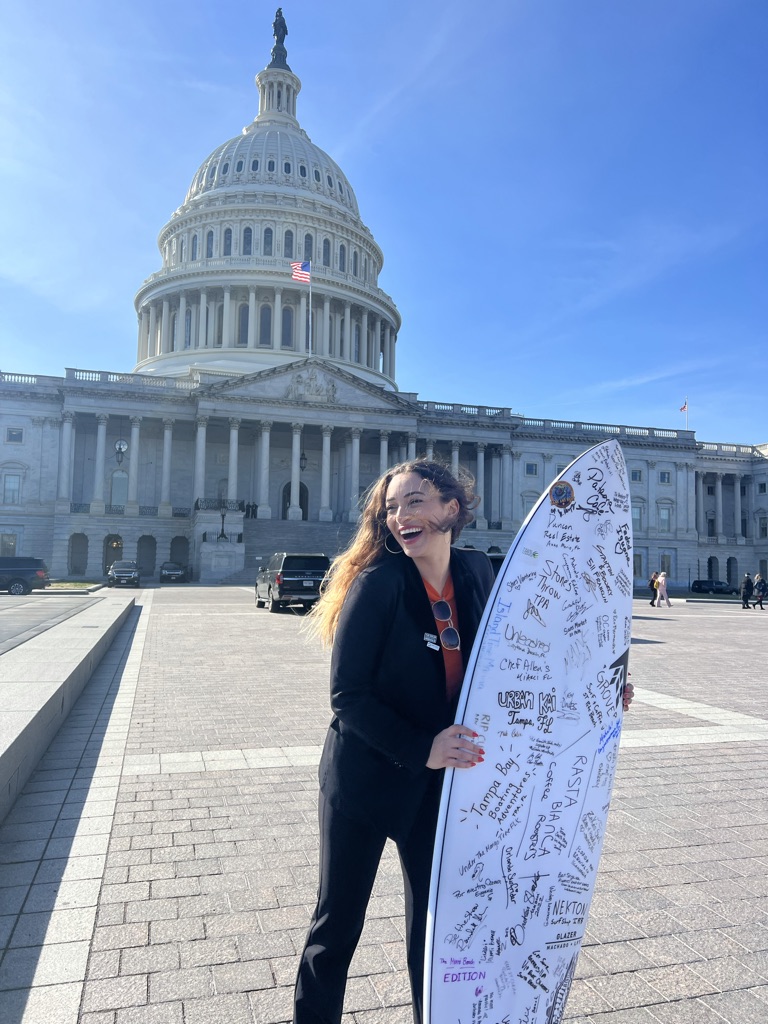 ---
Aloha, Surfrider California!
My name is Newara Brosnan-Faltas and I'm thrilled to step into the role of Surfrider Foundation's Southern California Regional Manager with the goal of increasing our organizational capacity and wins in San Diego, South and North Orange County, Long Beach, South Bay, and Los Angeles.
I've served as Surfrider's LA Chapter Manager for the past two years and feel honored to apply all the key lessons learned (of which there were many trials and errors!) to this new role. I'm so stoked to help support our Southern California chapter network achieve their goals, priorities, and vision.
I've had the pleasure of meeting many of our California chapter activists, but for those of you who I don't know yet, here's a bit about me:
---
Q1: What marine creature are you most like?
I'd like to think a beluga whale is my marine "soul critter" since I think they are the coolest! They're social, curious, and friendly, plus when they're not working hard hunting they really enjoy goofing around which is a key value I hold dear. I take protecting our ocean very seriously, but enjoying our ocean is equally as important! I think we can all learn a lesson or two from the beluga, especially when it comes to work life balance.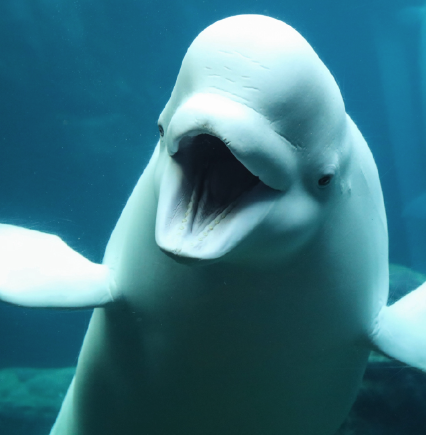 ---
Q2: Why are you passionate about Surfrider's mission?
The ocean has always been a significant part of my life and who I am. Growing up between Hawai'i Island and the California coast, I discovered the magic and importance of vibrant Hawaiian coral reefs and California's amazing kelp forests.
As I grew older, I witnessed the effects of climate change on these ecosystems, which were devastating and hard to witness. However, I was able to channel my frustration into action by joining the Surfrider community of like-minded ocean advocates passionate about protecting these cherished places. I learned that our collective actions make a tangible and significant difference, and we must work together to move towards a more equitable and sustainable world.
I resonate with Surfrider's mission because our efforts are about the protection and enjoyment of the world's ocean, waves, and beaches for all people - a cause that I believe is one of the most important issues of our lifetime.
---
Q3: What are your favorite ocean-related activities to partake in?
Like many of you, surfing is my favorite ocean activity, and overall one of my favorite activities in life. Surfing is when I feel most connected to the ocean and is a sport I find takes a massive amount of physical and mental focus that forces you to be fully present where you are. I recently took a trip to Baja, where I scored some of the best waves in my life.
One of my other favorite ocean activities is scuba diving, which offers a completely different perspective of our underwater world. I always feel like I'm in a movie when I'm underwater and it can be super peaceful and meditative. If you're PADI certified and ever find yourself in Kona, Hawaii (my hometown) - try the Manta Ray night dive! It's one of the most mesmerizing things I've ever done.
---
Q4: What are you most proud of after serving as Los Angeles Chapter Manager for the last two years?
A big point of pride in my career was serving two years in a row as the Los Angeles Captain for our annual Coastal Recreation Hill Day! It was powerful to witness hundreds of Surfrider activists travel to D.C. together for our federal lobbying day. It was a joy to experience the event in person this year and advocate for federal reduction in plastic pollution reduction, stronger climate policies, and for increased funding for clean water.
I'm also proud of the work our LA chapter was able to tackle surrounding justice, equity, diversity, and inclusion. Over the past two years, we were able to bring over 150+ kids to the Santa Monica bay for free surfing lessons and conversations about community watershed conversation through Surfrider LA's One Watershed Program. To see the joy on a child's face as they experience what it's like to catch a wave for the first time is something I'll never forget!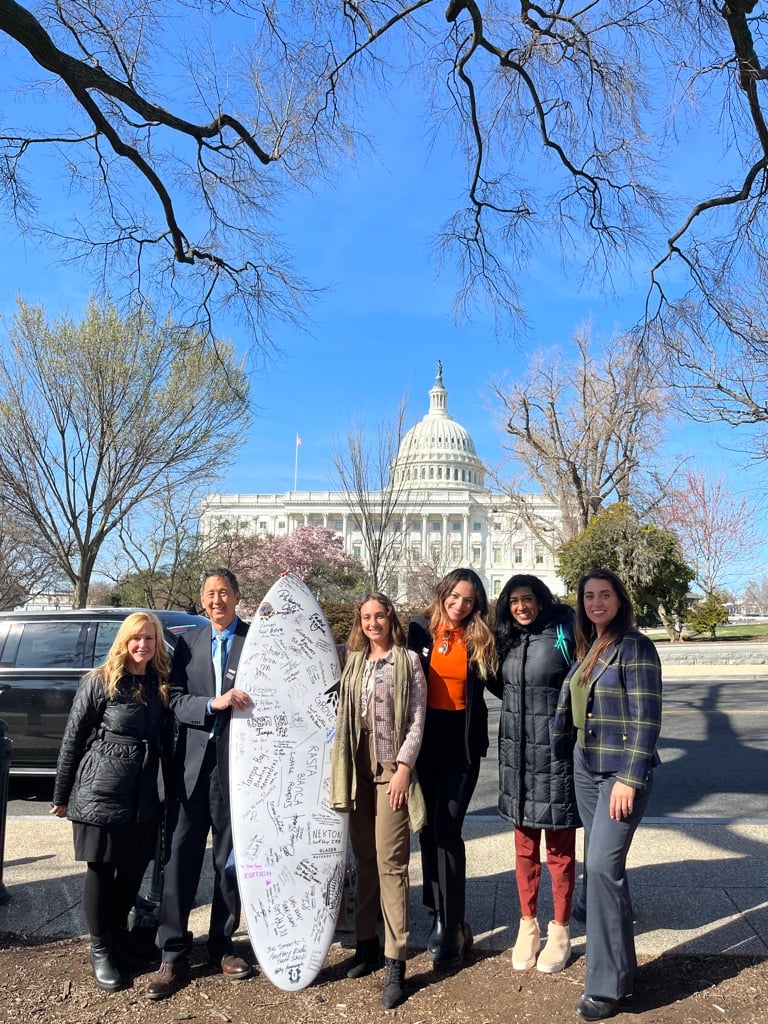 ---
Q5: What are you most excited about in your role as the Southern California Regional Manager?
I am eager to get to know the remarkable chapter leaders and activists throughout the Southern California network. It's important to me to take the time to understand the most critical issues and focus areas for the various chapters I'll be supporting, so I can help activists build the tools and systems they need to achieve their goals. Additionally, I am excited to help chapters strengthen their environmental campaign and program strategies, cultivate and develop volunteer leadership, and contribute to increasing victories for our organization. I look forward to seeing what we can do, together.
Onwards and upwards!