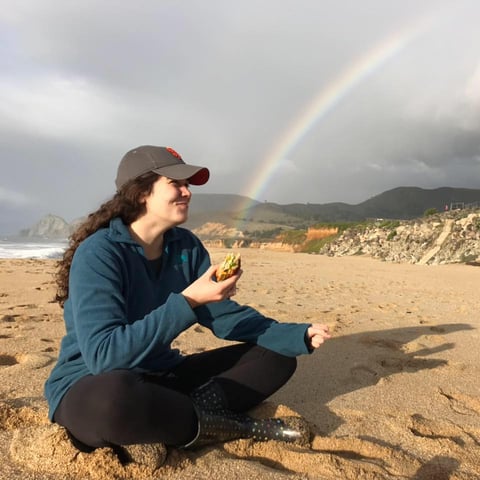 Sarah Griffin comes to Surfrider with a background in legislative politics, civic education, electoral campaigns, environmental policy and habitat restoration. In her role as the Northern California Regional Manager, she will be working to build the organizational capacity of the chapters from San Mateo County to Humboldt through community-based environmental campaigns and programs. We are so excited to have her on board! Now let's learn a bit about her:
What's your favorite marine animal and why?

This is such a hard question to answer! I have a soft spot in my heart for Sea Lions- specifically the ones that spend their days lounging around on the pilings of Santa Cruz Wharf. I could watch them for hours! They're so funny, loud and bold! And they have so much drama!!
What have been the highlights of your career so far?

During the 2021 Washington State Legislative Session, I worked as the Ocean Policy Assistant at the Seattle Aquarium. In this position, I got to work closely with Washington Surfrider staff and chapters to advocate for the banning of seabed mining in Washington State! The seabed mining industry is incredibly harmful to the ocean ecosystem and we were able to outlaw the practice before it got started in the state. This ban is such a big win for our oceans and beaches, and I am very proud to have been a part of the process.

Another highlight of my career was working in Save The Bay's native plant nursery and doing habitat restoration around the San Francisco Bay. In this role, I got to collect native seeds, grow them, nurture them and plant them in intertidal zones around the bay. These restoration areas are critical habitat for endangered animals like the Salt Marsh Harvest Mouse and will also help combat the erosion caused by sea level rise. When I go hiking or biking with friends around the bay, I love seeing how the plants are doing! It is incredible to be able to tangibly see the restored habitat and difference that a small team can make.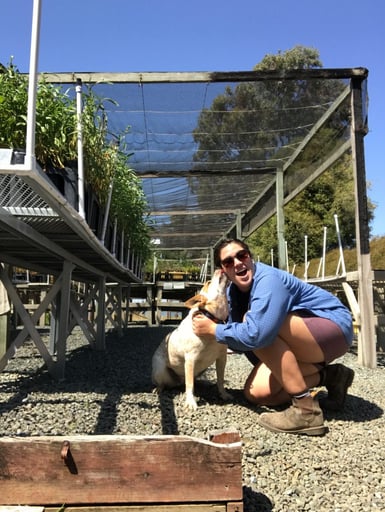 What are three fun facts about yourself?

1. I'm a huge women's sports fan and I am an especially avid supporter of the WNBA (Go Seattle Storm!!). Rumor has it that the Bay Area might be getting a WNBA team in the near future… which would be an absolute dream come true for me!!

2. I'm a novice gardener! Last year I grew tomatoes, sunflowers, bell peppers, carrots, cucumbers and more zucchini than I knew what to do with!

3. I'm so stoked to travel up and down the coast of Northern California supporting the work of our incredible Surfrider chapters. I'm planning some coastal road trips and would love recommendations of your favorite beaches, coffeeshops, bookstores, bakeries and campgrounds along the coast between Half Moon Bay and Arcata!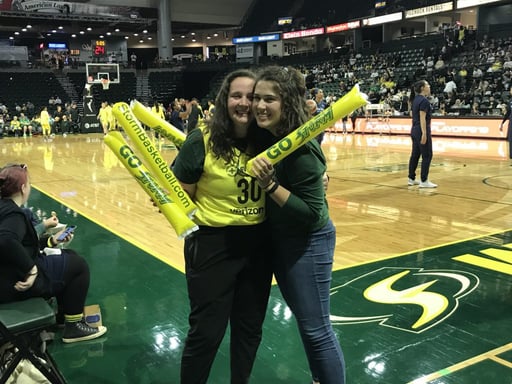 Why is being a part of the Surfrider ocean conservation community important to you?

Growing up in California, many of my favorite childhood memories include visiting the coast, camping on the beach, collecting seashells and playing in the waves. This access to coastal recreation is a privilege for which I am so grateful. I wholeheartedly believe that beaches should be accessible for all to enjoy. I am dedicated to working to eliminate the economic and physical barriers that prevent all communities from recreating on the coast. I am thrilled to get to support the work of the Northern California chapters to protect and preserve the coast for the generations to come!
What are you most excited about in your role as the Northern California Regional Manager?

I am so impressed by the Surfrider chapters and the countless hours that volunteers dedicate to protecting coastal communities and the environment. I will work to ensure they have all the tools they need to make change in their communities and empower their neighbors to join them.

It's extremely important to have folks in frontline communities, who are already seeing the effects of climate change, drive the conversation and priorities in agenda setting. I am passionate about accessibility and inclusion, and am excited to partner with other organizations and groups that are doing this work in the region. I am eager to support the Northern California Chapters in their organizing efforts, amplify their concerns and dream up creative solutions to protect the coasts! I can't wait to see what we accomplish!