Note: Surfrider strives to ensure California's beaches are accessible for all to enjoy. These efforts complement the California Coastal Commission's education, enforcement and environmental justice endeavors, and are similarly based on the policies enshrined in the Coastal Act. I presented the following update on our work to the Commission at its Friday, July 13 meeting. – California Policy Manager Jennifer Savage
A 'new' beach for Californians and another Martins win
We recently celebrated, along with Senator Jerry Hill, the County of San Mateo and others, the successful inclusion of funding for Tunitas Creek Beach and Martins Beach in the state budget.
The opening of Tunitas Creek Beach to the public will provide an expansive new coastal playground for both locals and visitors, and having money to purchase the easement to Martins Beach will, we hope, motivate the State Lands Commission to act sooner rather than later in declaring eminent domain and reestablishing the access that has too long been denied.
I think about all the families who come to the coast from the East Bay or the Central Valley (my own husband has fond memories of visiting Martins with his Grandma DeeDee when he was a kid) and I can't wait for that gate to be opened and visitors welcomed once again. And of course the Coastal Commission has been a strong and steadfast leader in this battle.
Beyond the gates
I also think about how, in this time when our federal administration has essentially declared war on our environment and the majority of the people in it, that we in California need to double down on ensuring our state is better than that. In thinking about the work that Surfrider does in those terms, that translates into increasingly emphasizing not only the letter but the spirit of the Coastal Act. Surfrider has always fought against tangible barriers to our coast – the gates at Martins and Strands being obvious examples – and we've been expanding our efforts around access to include those less obvious ones.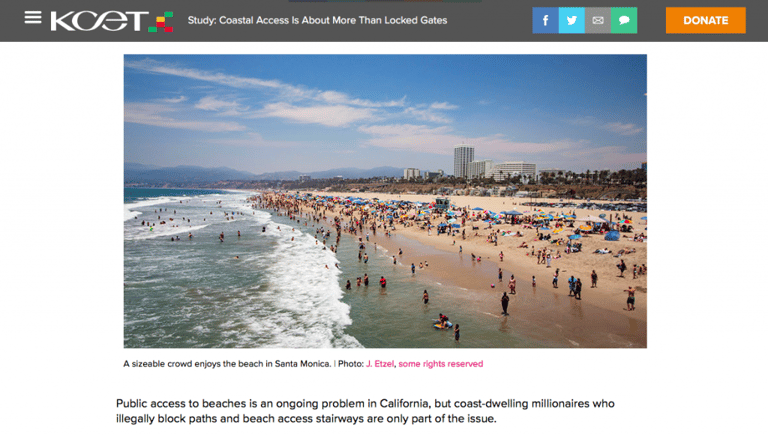 Last year's "Access for All" report by UCLA found that the costs of travel, parking and overnight accommodations are major factors preventing Californians from visiting the coast as often as they would like, especially low-income Californians and people who live in inland areas. A related issue that's come to our attention over the past year is the challenges nonprofit outdoor organizations face when running programs on the coast, particularly in our state parks, where they are charged the same use fees as commercial enterprises. This is unfair, counterproductive and contrary to the coastal and environmental equity the state should be striving for.
As you can imagine, this discourages use of our coastal state parks by these programs, which are largely serving inland youth who wouldn't normally be able to get to the beach, much less learn surfing and coastal stewardship. Surfrider is currently supporting an informal coalition comprised of representatives of several of these groups. So far we've met with State Parks and had an excellent meeting with Coastal Commission and Coastal Conservancy staffs, and look forward to these groups telling their stories at a future meeting.
Can we save California's beaches?

Finally, what is likely the most profound physical challenge to coastal access – sea level rise and coastal erosion. As the Washington Post described in a story about a new U.S. Geological Survey study, "California officials will face an awful choice as the sea rises: save public beaches enjoyed by millions, or close them off with boulders and concrete walls to armor the shore and stop the waves in a bid to save homes."
Concern over the impacts of coastal armoring isn't new, but...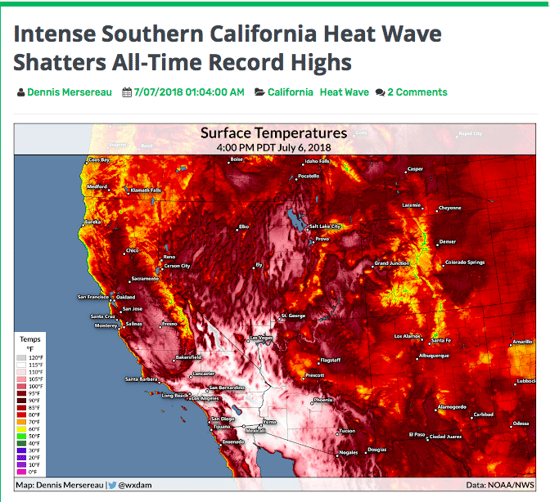 … the recent heat wave certainly showcases how much every inch of beach counts! (See photos here and here.)
In summary, we need to enable more people to get to the beach even as the beaches themselves are shrinking and expected to continue to shrink. It's quite a conundrum!
What can California's Coastal Commission do?
To that end, we ask the California Coastal Commission to:
Continue supporting enforcement staff in their quest to ensure free and open public access;

Keep weighing social and economic justice considerations in your decisions;

Insist on the most proactive and long-term planning when it comes to climate change adaptation

Protect the public's interest by defending our beaches against the impacts of coastal armoring;

Otherwise ensure that California's beaches are there for everyone seeking the joy, comfort and inspiration of our coast.
Resources
ActCoastal, a California Coastal Commission accountability project